The Issue
We have had reports that when users are using https://pyrusapps.blackpear.com and completing the login process and clicking on a service a blank view similar to below is being displayed when using Microsoft Edge: Clearing the cache for Microsoft Edge resolves this issue which this guide will demonstrate how to complete this.
Resolution
To start click on the ... icon on the top right hand side of Microsoft Edge and then click Settings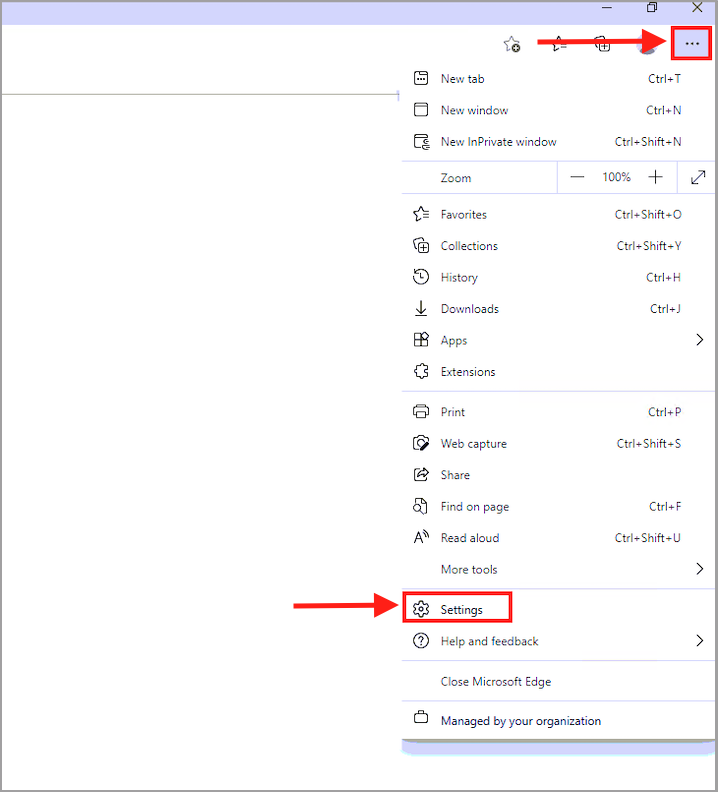 With the Settings window now open click Privacy, search, and services.
This should then display the view displayed below, click Choose what to Clear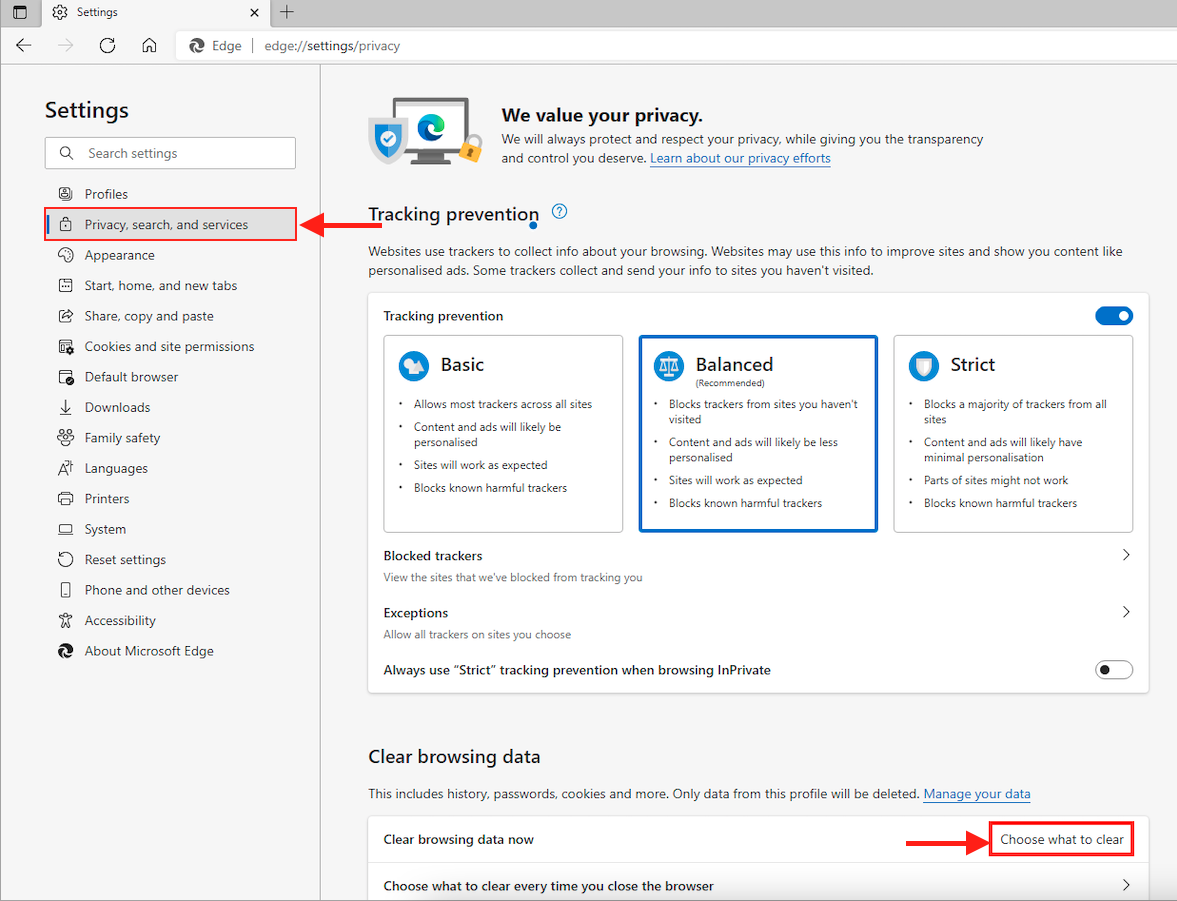 You should now be displayed with the Clear browsing data window. From tick Download History, Cookies and other data site data and Cached Images and Files as displayed below. Once complete click Clear now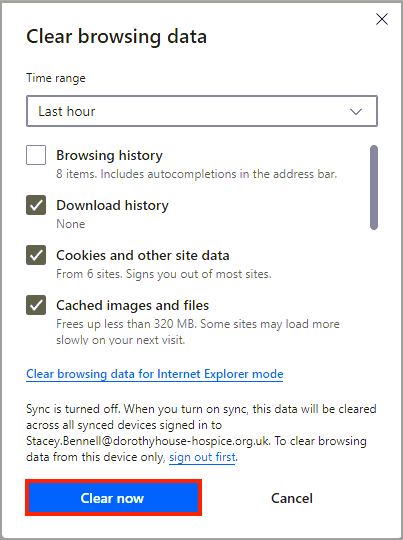 Now restart Microsoft Edge and try loading the service again.
If this has not resolved the issue then contact support on Support@blackpear.com