Pre-requisites
Black Pear login details are required
Service is configured to enable central appointment booking by Black Pear
The patient exists in the clinical system you are booking into
How to book an appointment from a central location:
1. Using a modern browser, browse to pyrusapps.blackpear.com
2. Enter your Black Pear login details (username = email address) and click the Log In button. Contact support@blackpear.com if you have any questions regarding your Black Pear account.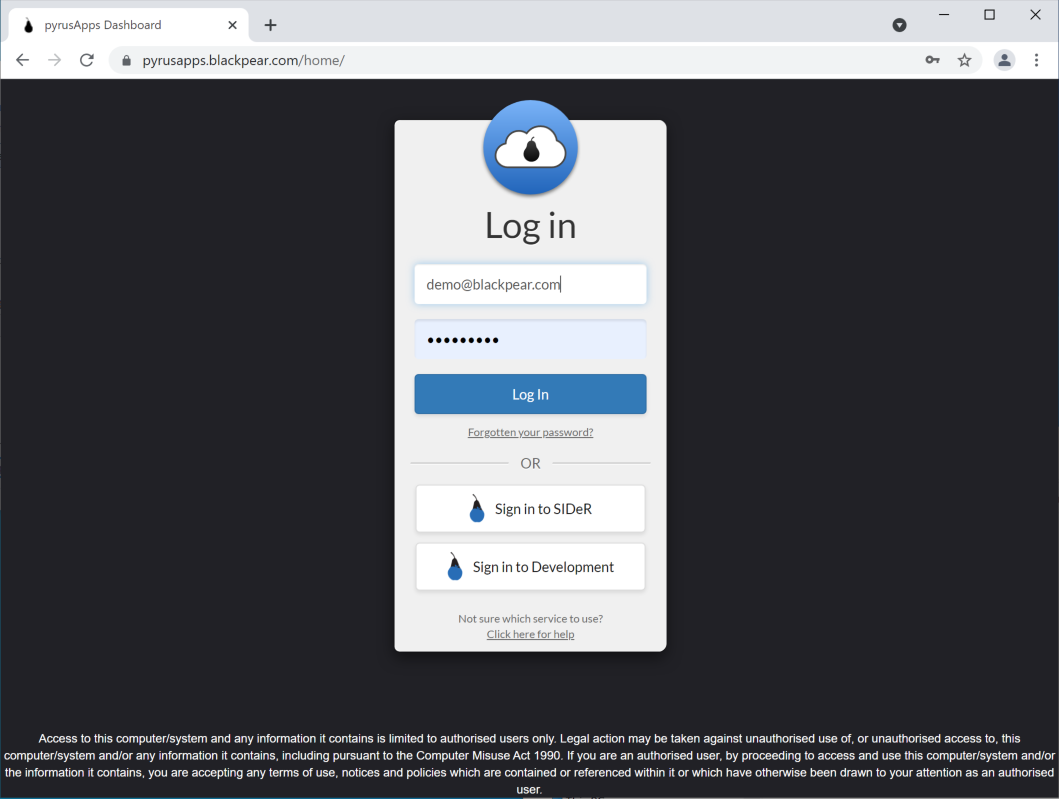 3. Select the Core Appointments service you wish to use: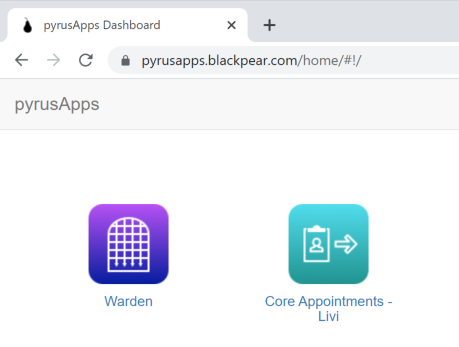 4. On the Outbound tab, click the Select Patient button:

5. Enter one of the combinations of criteria to lookup a patient via PDS lookup:
Surname, Birth Date and Gender
NHS Number and BirthDate
Click the Search button:

6. The results from the PDS lookup will be returned. Click on the patient you wish to retrieve:

7. Confirm you have retrieve the correct patient by clicking Yes: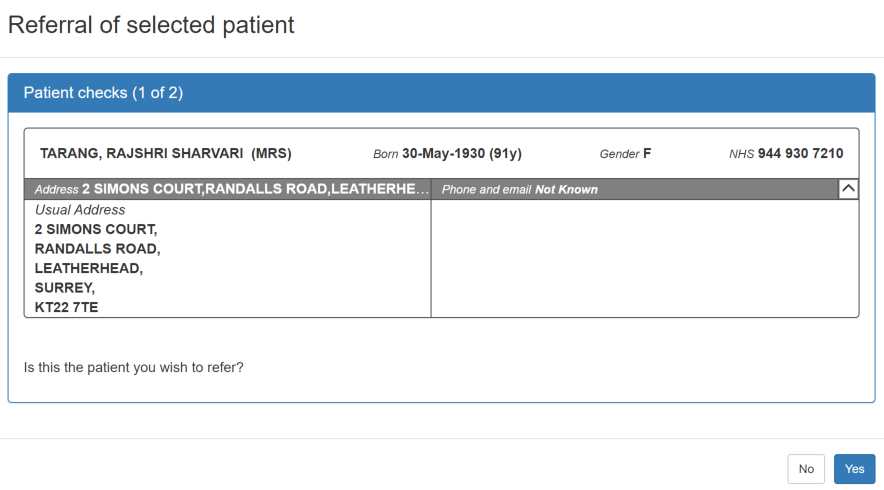 8. You may wish to cross reference the address details with your clinical system to ensure you are happy with the recorded patient address. Click Yes to proceed: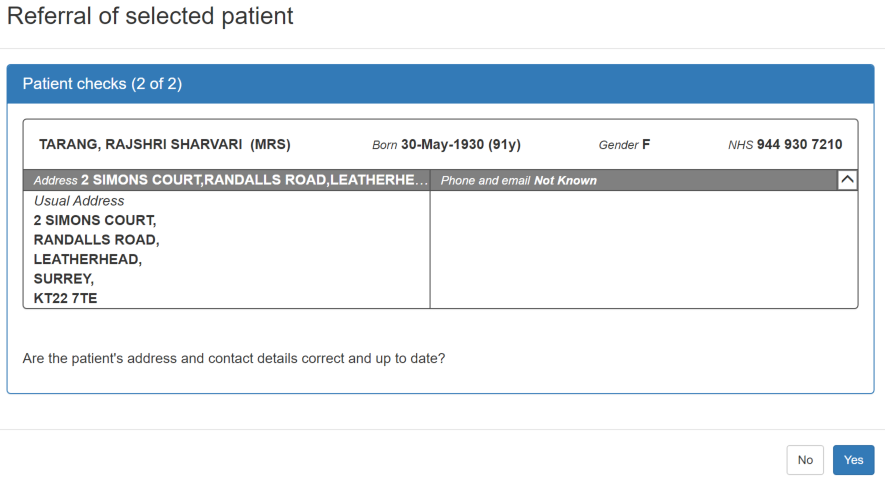 9. You will be presented with the list of available appointments - this defaults to today's date. To navigate to a different date use the date picker at the bottom of the list. You can filter the list by:
adding a keyword in the Filter field
choosing a specific Clinic from the drop down list
or selecting the appointment Type
To select the required appointment slot, click on the Reserve for 2 minutes button (this will remove the slot from the list for 2 minutes):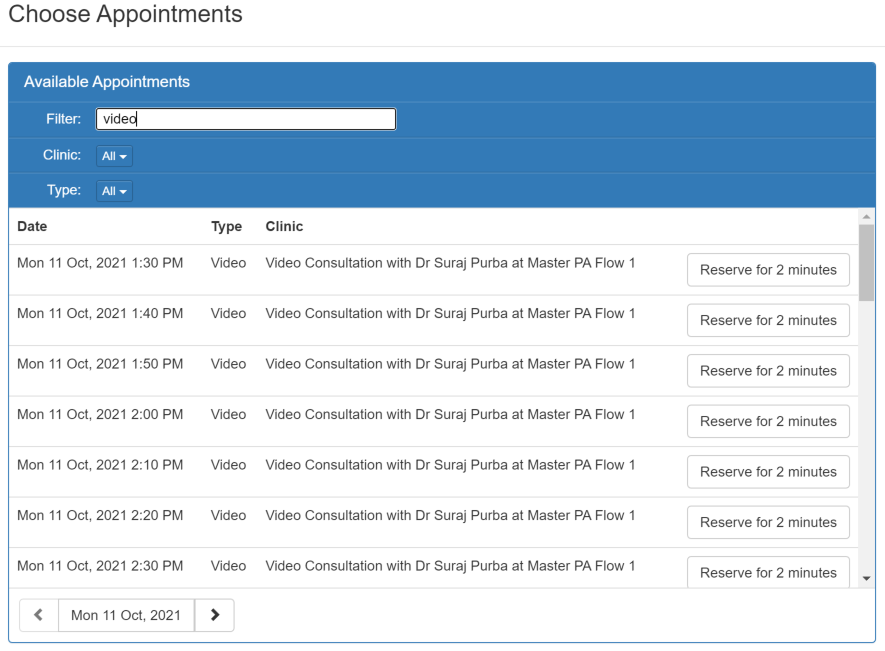 10. Click Yes on the consent message: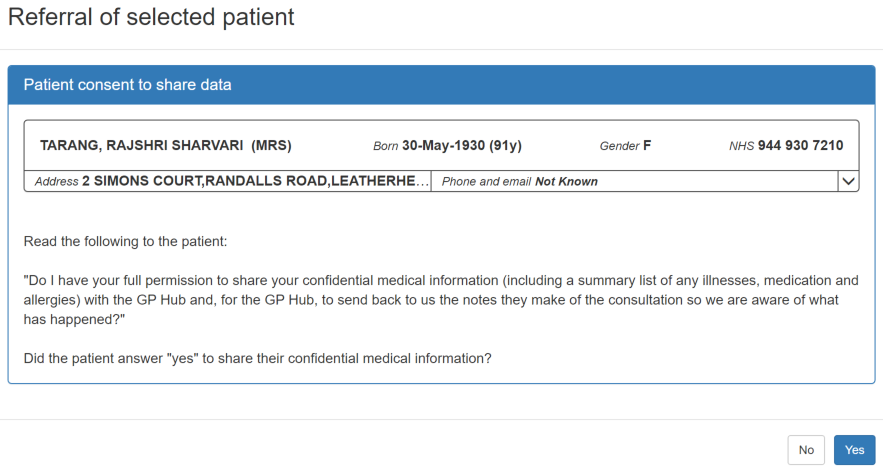 11. Enter the reason for the appointment and click the Book button:
12. You will receive a confirmation message with appointment details. Click on the Done button to finish the process:

13. The new appointment will be added to the Outbound list and booked into the configured hub:

The consultation will be performed using EMIS as normal. Once the consultation is completed, mark the appointment as Completed or Finished within the EMIS Web session list. This will allow outcomes to be filed back to the GP practice.