This allows a GP practice to refer a patient to the extended hours service.
1. On entering the app, by default you will be placed on the Outbound tab ready to refer a patient. To refer a patient, click one of the following buttons:
Current Patient: retrieves the patient currently open within EMIS Web or TPP SystmOne. (This option is not available for Vision practices.)
Select Patient: patient search available from within Pyrusium
2. If you have opted to enter the search criteria within Pyrusium, enter the preferred fields and click Search. (For SystmOne, you will need to enter both the Family Name and Given Name if you want to select patients using name):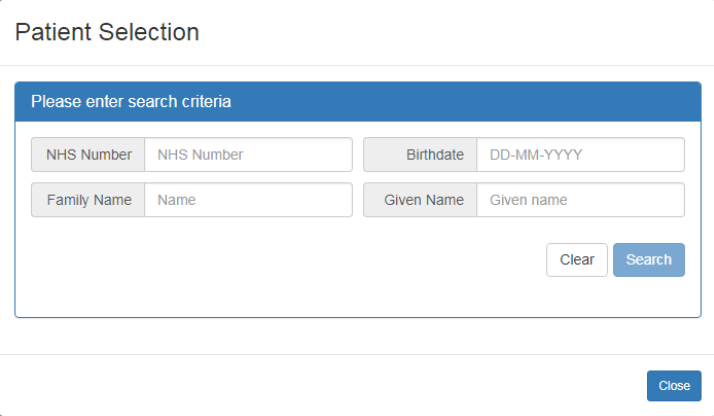 Select the required patient from the list of provided patients: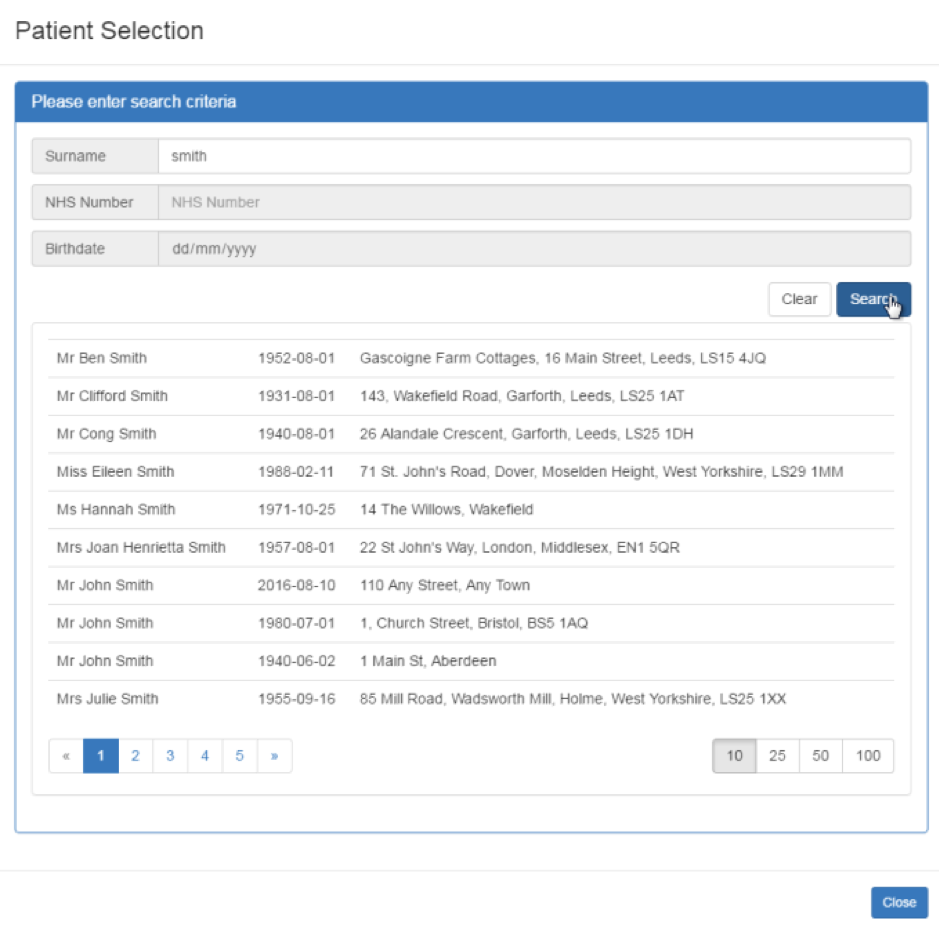 3. Confirm the patient is the correct patient you wish to refer by clicking Yes: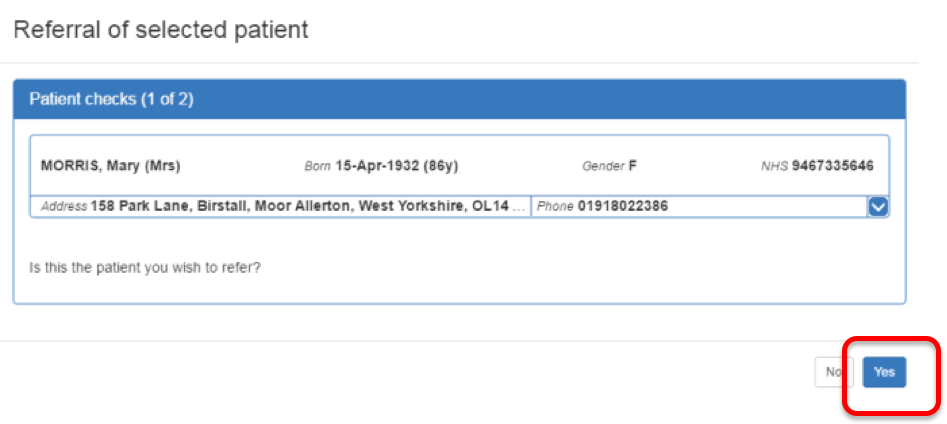 4. Confirm the patient address and contact details are correct by clicking Yes: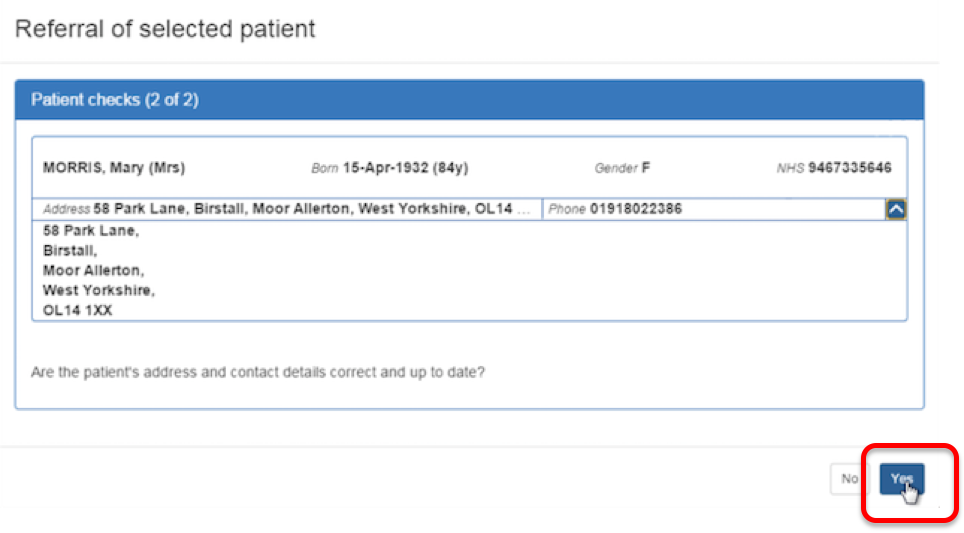 5. Choose a convenient appointment for the patient by selecting the date and the appropriate clinic and appointment type. Once the appointment has been agreed, click the Reserve for 2 min button next to the correct slot: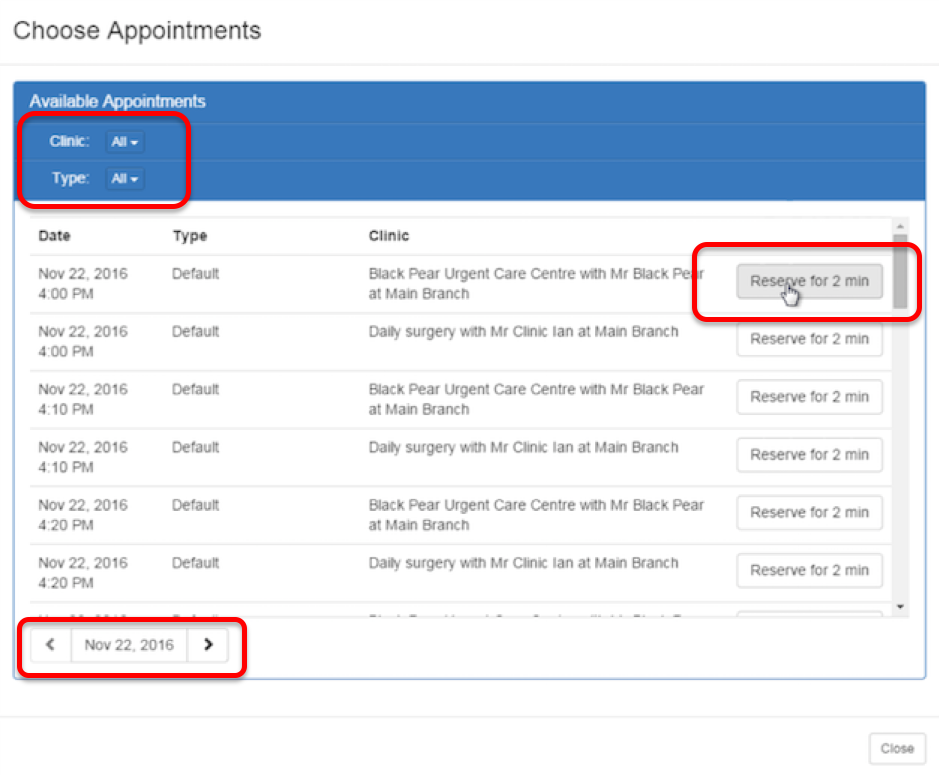 6. Read the statement regarding patient consent and confirm that the patient has agreed to share their data: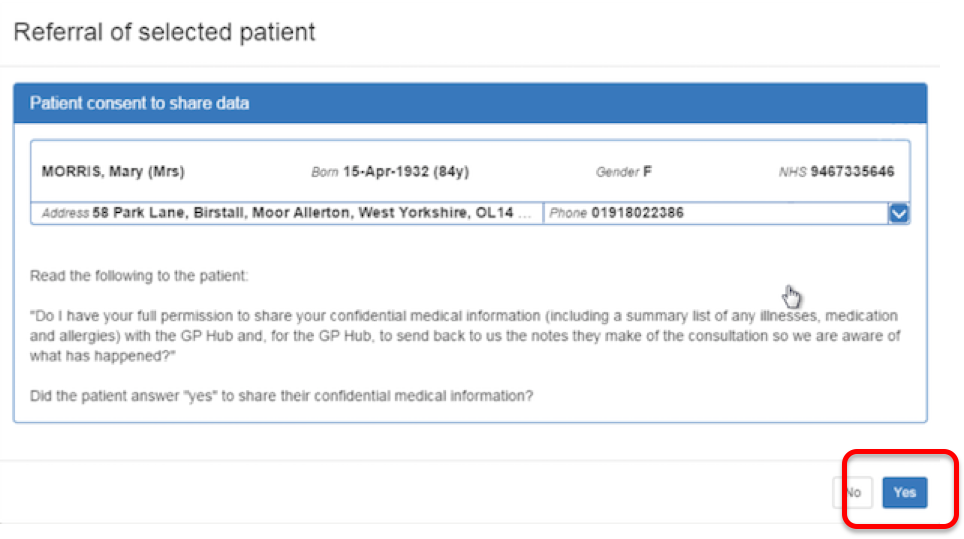 7. Enter the reason for appointment and click the Book button: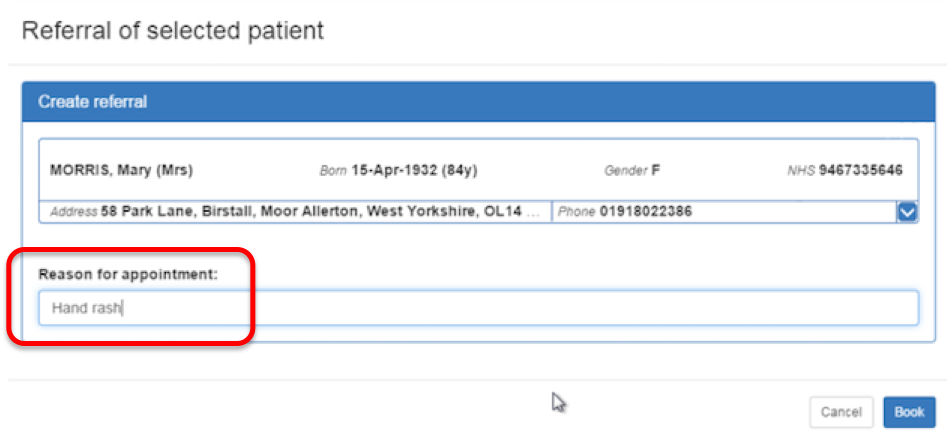 8. Read the appointment details to the patient and click the Done button:

9. The new appointment will display in date and time order in the outbound list.

10. Details of the referral are written back to the clinical systems EMIS Web and Vision. Please note: there is a synchronisation delay in the write back to Vision so these notes may not be available immediately.