The following process only needs to be done once per user.
1. API configuration occurs automatically on first use of Pyrusium. You will notice TPP SystmOne flashing on the Task Bar. Either click to bring SystmOne to the front or move Pyrusium to one side to reveal the following box: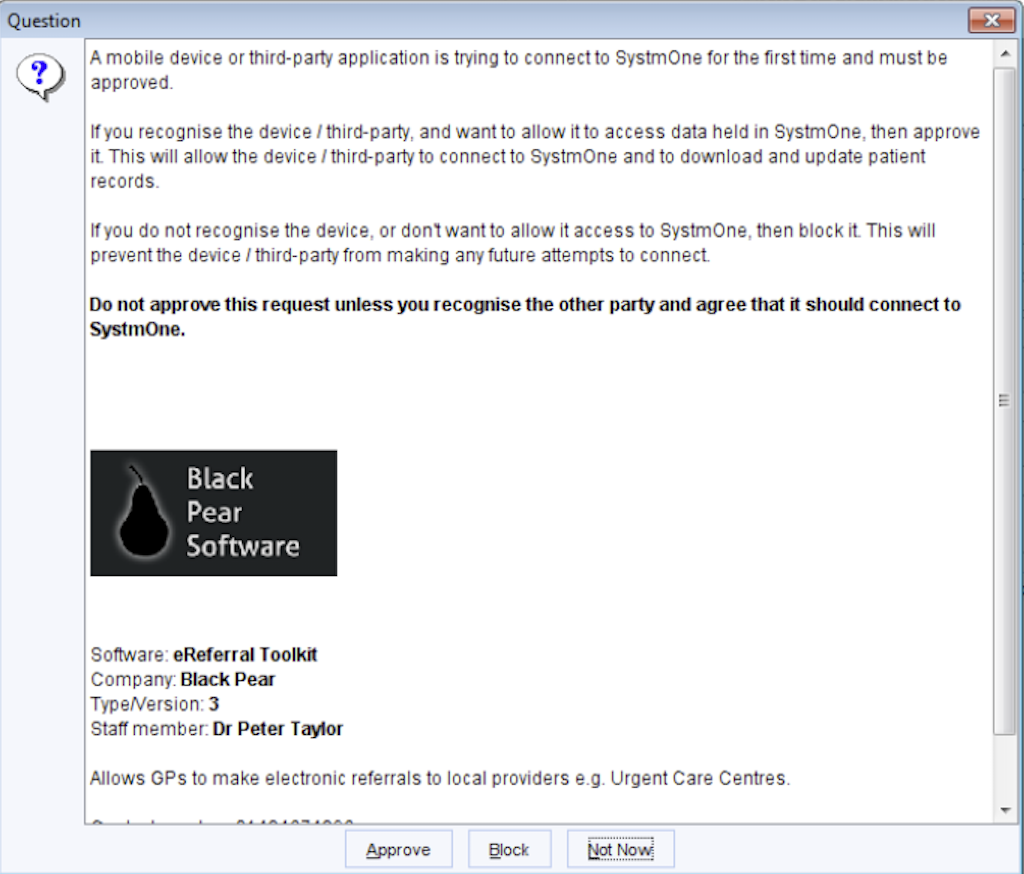 2. Click the Approve button
3. A further box will pop up. Click OK:

Reversing a blocked permission
Where the SystmOne API was inadventently blocked, a message similar to the following will exhibit in Pyrusium:
Error Saving Credentials
Pyrusium error: status 500 - GET Active Session failed -
DeviceID [6cd6e2010d201769] has been refused connection permission by the SystmOne user - Please reload the page.
To resolve this:
1. Log into SystmOne with the credentials of the user who is experiencing the error and go to: Setup > Mobile Working & Integration > Device Manager: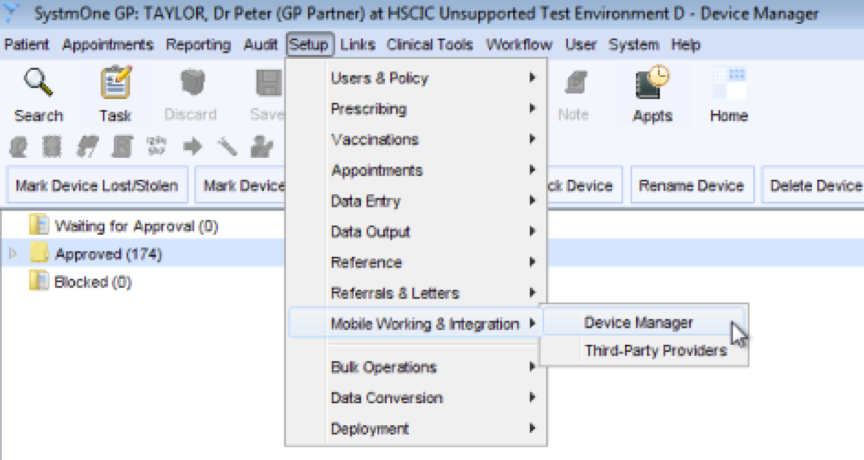 2. Expand the Blocked section
3. Highlight eReferral Toolkit and click Approve Device: